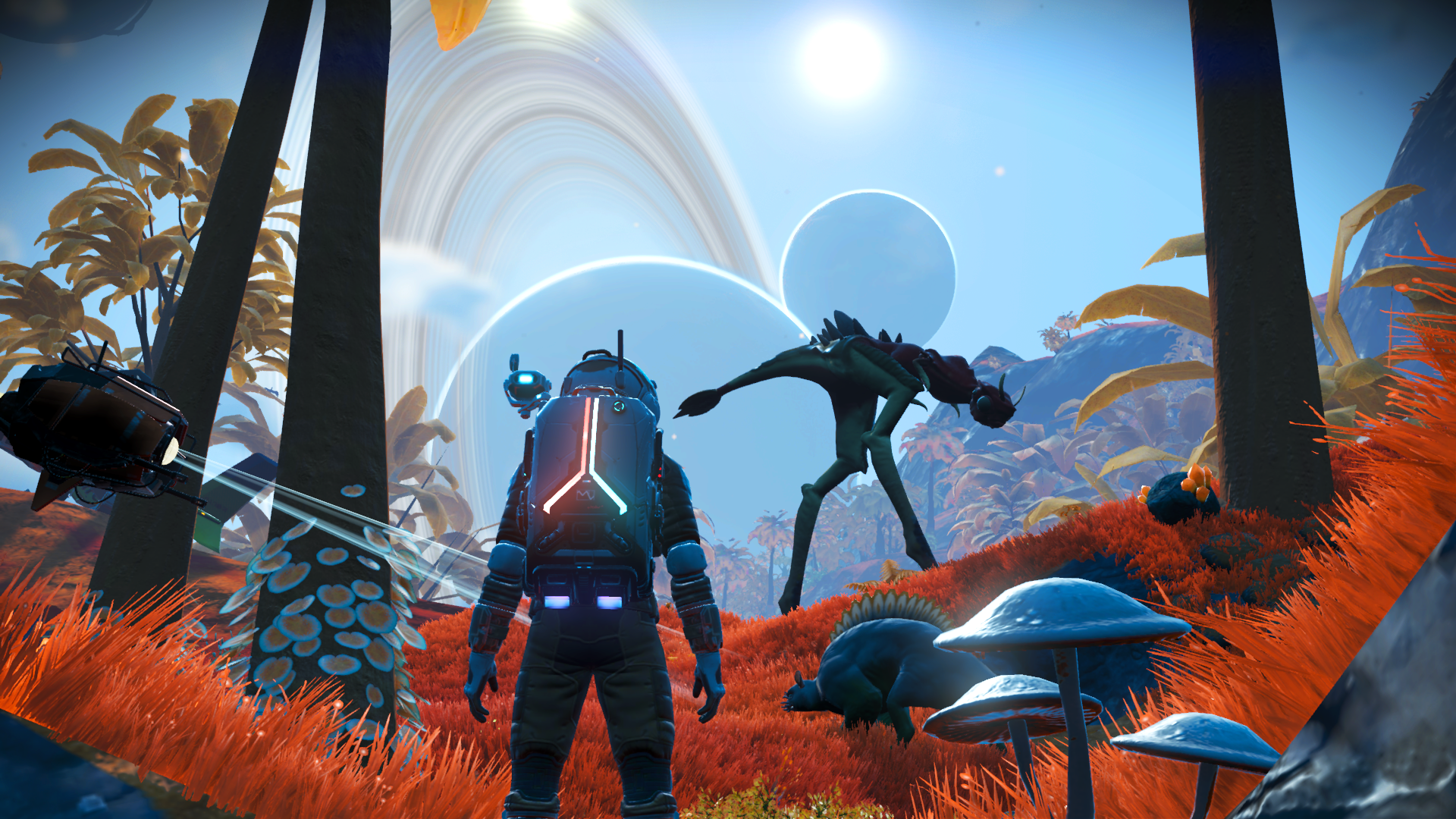 If an entire universe in the palm of your hand sounds neat, you're probably already excited about the launch of exploratory space sim No Man's Sky on Switch. And it turns out the wait for its arrival won't go on too much longer, with developer Hello Games having now confirmed it'll be coming to Nintendo's console – initially as a single-player-only experience – on 7th October.
No Man's Sky, of course, launched for PC and PS4 back in the summer of 2016, giving players an entire procedural universe to explore as their whims took them. That initial version memorably came in for some criticism, but Hello Games has continued to expand on the game's solid survival core since then, delivering over 19, often significant, free updates.
These have introduced the likes of base building, bobbleheads, farming, giant customisable space freighters, land and water vehicles, pilotable mechs, living ships, alien-infested space derelicts, new flora and fauna, pets, live-service-style community expeditions, music tools, sand worms, and more – all of which should be included at launch on Switch.