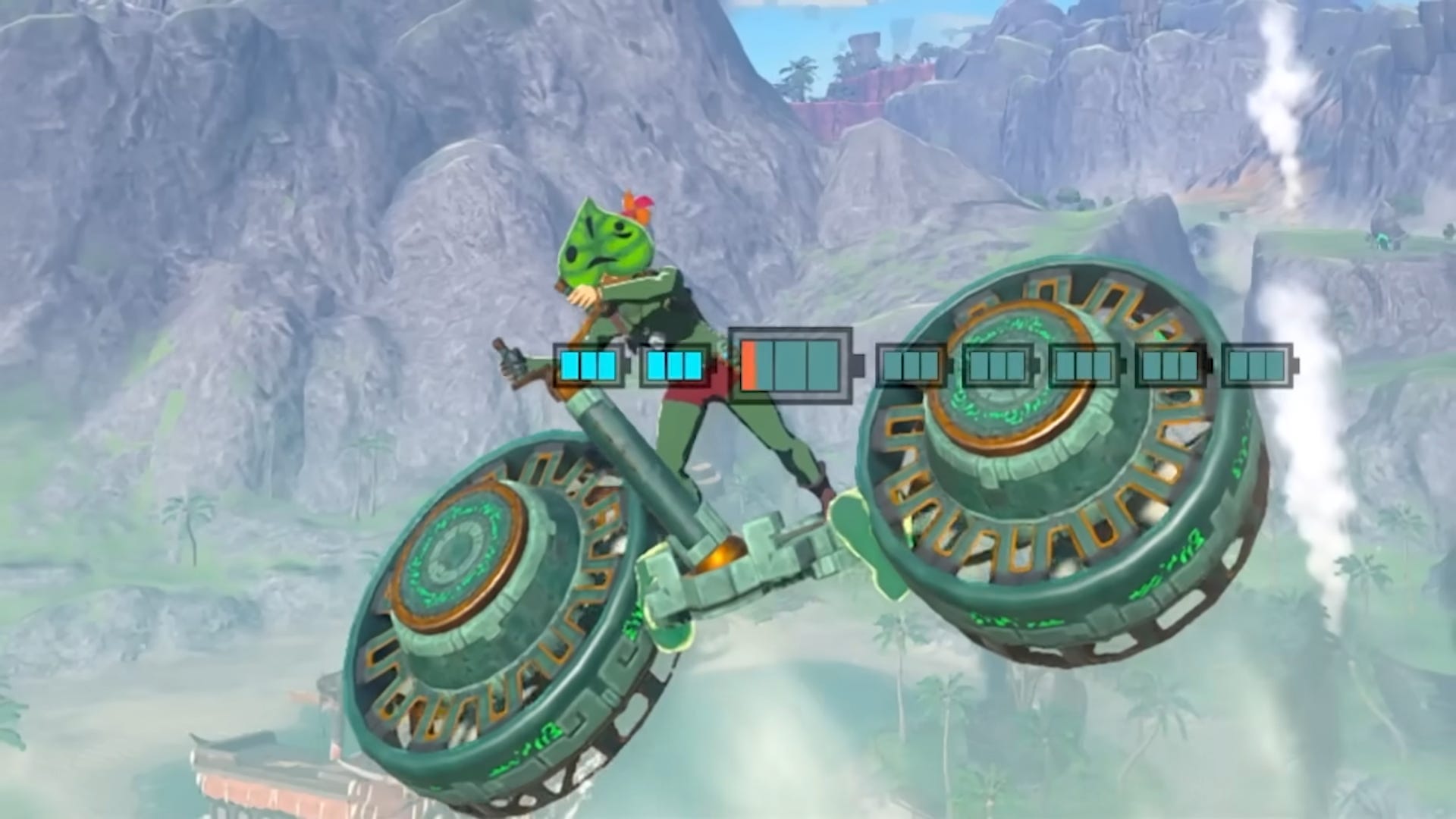 A design for an airbike in Zelda: Tears of the Kingdom has become hugely popular for its simplicity and ease of use.
Traversing the vast space of Hyrule (and the Depths) can be a bit of a slog on foot or horse, but one vehicle has easily solved this problem.
The airbike, as demonstrated by YouTuber Uncle Dane, only requires two fans and one steering stick, which can be easily gotten from Zonai Device Dispensers or found scattered about.