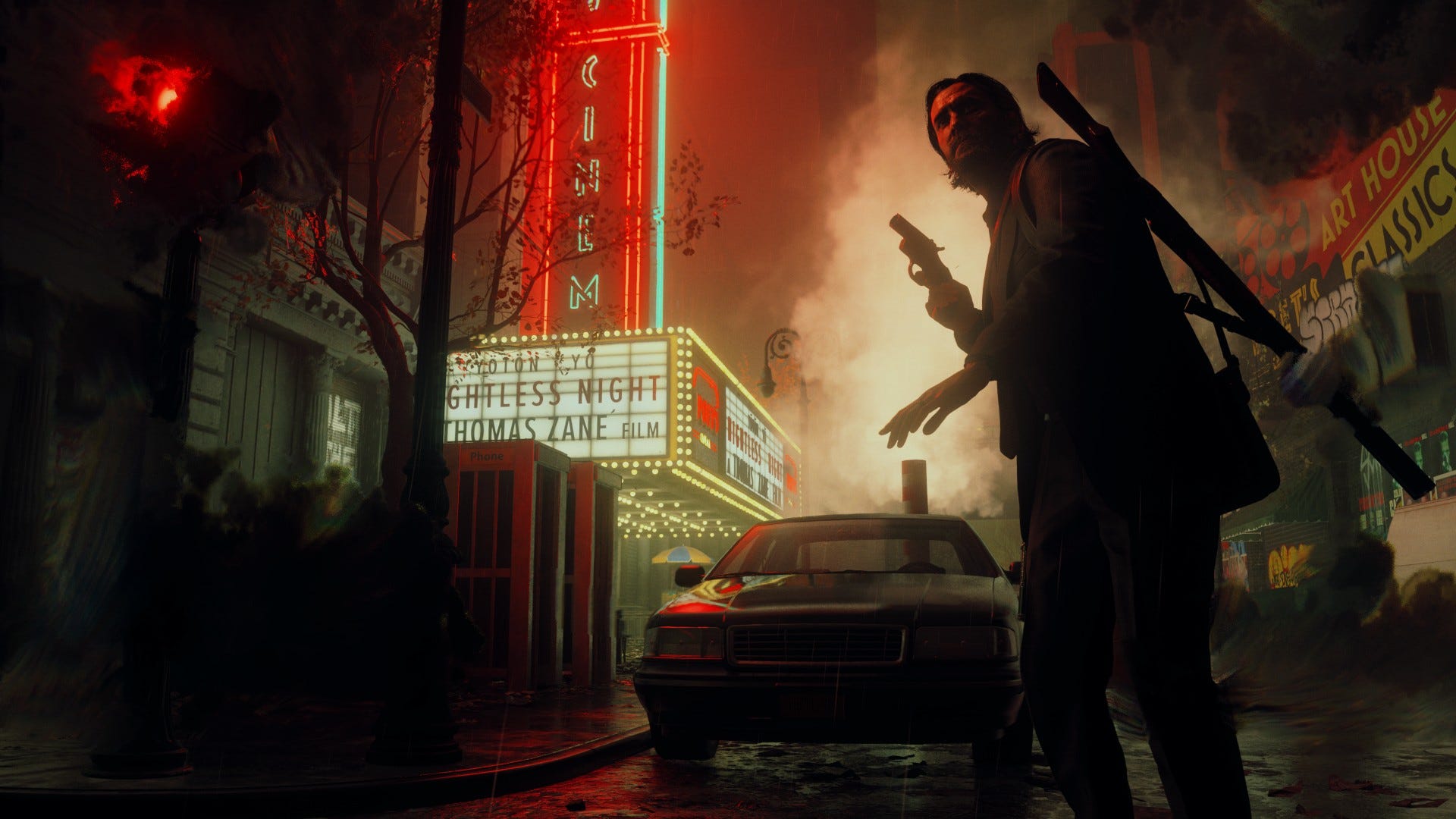 It's been 13 years since Alan and his typewriter first made their way onto Xbox 360, in a twisted and often perplexing story that ultimately left the author in the Dark Place, a surreal alternate dimension where works of art shape reality. Now, ahead of Alan Wake 2's long-awaited October release, I've gone hands-on to find out how our favourite fictional writer is holding up.
At a very basic level, much of Alan Wake 2's gameplay will feel familiar to those who have played the original. Players have access to firearms, torches are used to burn away shadows, Alan can dodge attacks and also heroically sprint away when a little more distance is needed (something I did quite often). Outside of combat, there are plenty of shadowy environments to explore, and light will once again be key to overcoming many obstacles in your path. All much as to be expected from an Alan Wake sequel.
But while Alan Wake 2 may feel quite familiar from this angle, there is so much more that sets the sequel apart from its predecessor, with Remedy taking great strides away from the original with new settings, mechanics, characters and a whole new genre for players to wrap their heads around.